It is 2021 and now more than ever, the federal, provincial, and municipal governments of Canada are facing scrutiny
for institutional racism which manifests via policymaking, affecting justice, education, politics, and much more.
The city of Toronto has not taken proper accountability regarding issues of neighbourhood equality. Reports like the 2019 Vital Signs of Toronto
found that Toronto neighbourhoods are racially segregated, with a disproportionate amount of visible minorities residing
in neighbourhoods with lower socioeconomic status. A single act of discrimination - whether it be someone
failing to attain a job, a loan, or housing - can have a significant ripple effect. This issue needs to be exposed and addressed.

The goal of Equapolis is to expose disparities between neighbourhoods in Toronto. One way the team did this is
by building a Neighbourhood Inequity Index (NEI). Users can see neighbourhood-based data pertaining to the
quality of life of residents, and compare it to other datasets such as the concentration of visible minorities.
Equapolis is a useful tool for Torontonians to fully understand racial inequality and begin moving towards a brighter future.

Almost 1 in 5 Toronto households face food insecurity. The lower a person's socioeconomic status is, the more likely
they are to be severely food insecure. A lack of access to and awareness of food bank programs in Toronto have reduced
the efficacy of community support efforts for those facing food insecurity. Equapolis considers these factors and
provides the option to locate nearby local food banks, to help vulnerable people access services created
to serve them. Food insecurity, socioeconomic disparities, and racial inequity are intertwined and complicated issues.
Ultimately, our goal here is to create an equal metropolis - an Equapolis.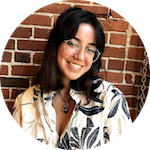 Angie Abi Daoud is a fourth year
Earth and Environmental Science student, also
pursuing a Certificate of Geographic
Information Science. She is starting her Master's
of Sedimentology in the Fall and
hopes to incorporate GIS into her
research on coastal systems. Her interests
include owning way too many plants,
raising way too many hamsters,
and hiking.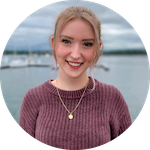 Olivia Maddigan is a third year
Geography and Environmental Sciences student
currently in co-op, working as a GIS
Technician. She is extremely passionate about
using technology to help better our
environment and hopes to use this
challenge as an opportunity to pursue that.
Her hobbies include reading obscure
Wikipedia pages, shooting hoops, and
playing with her 3 month old kitten.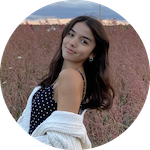 Madina Sulaymonova is currently an
ECCE Student Associate and in her third
year of honours Environmental Sciences
Co-op. She is on a track to attain a Certified
GIS Professional (GISP) accreditation,
by which she plans on carrying out
her interest in GIS with a passion
in epidemiology. Her hobbies include
HIIT workouts, playing APEX Legends, and
spending time with her two year old hamster.